Your Child Deserves Excellence
In Faith And Learning
PreK-8 Christian School in Rochester, NY
Next Open House
Monday, October 16th @ 6:30 PM
Come tour our facility and meet with Faculty and Staff to learn more about how Destiny Christian School is Excellence in Faith & Academics.
OPEN HOUSE
Monday, October 16th |  6-7:30 PM 
See for yourself what all the buzz is about as we showcase our teachers, students, and facilities where your child's best destiny can come true!
Call 473-1680 ext 251 or use the button below to register today!
Why Send your child to Destiny?
Too many schools are failing to prepare students for the future. At Destiny Christian School, we use a proven model of education that builds character and trains every student how to think and how to learn. Our graduates know what they believe, and they are prepared to succeed.
Destiny Christian School has a 35+ year legacy of education
Our Students come from 39 DIFFERENT area Churches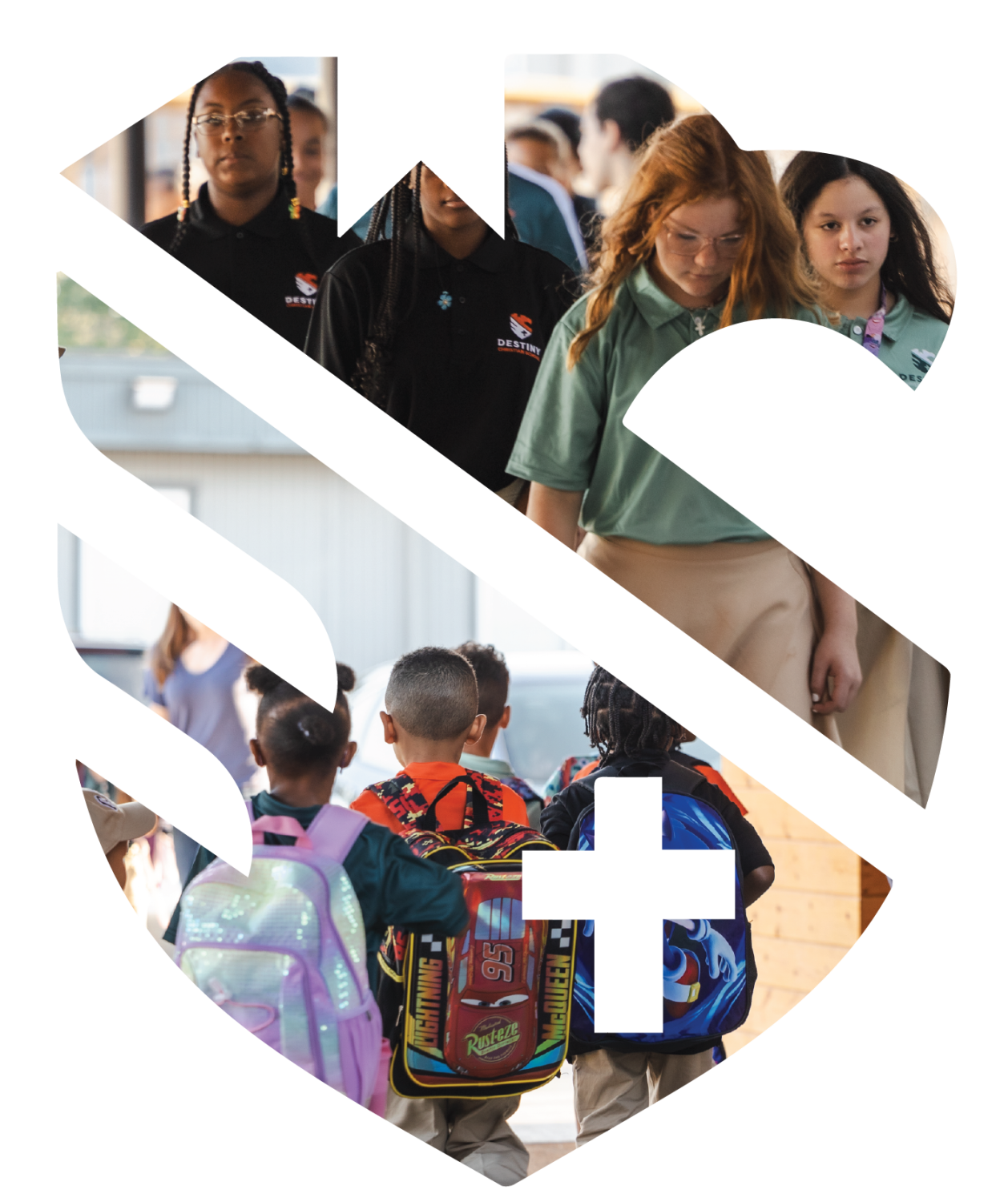 Schedule A Tour Today!

Preschool: 12 month Open Enrollment
K-8: Contact school @ 585.473.1680 ext. 251 or 253 to schedule a tour.
Come tour our facility and meet with Faculty and Staff to learn more about how Destiny Christian School is Excellence in Faith & Academics. Daytime open house experiences will see students in live learning situations. Our nighttime tours will have extended opportunity for questions and answers. Both day and evening events have a short meet & greet with Principal Lavonda Lofton.
Destiny School was an excellent choice for our family. The small class sizes ensure that students get the attention they need. Our children are thriving both spiritually and academically.
My brother goes to this school and since he started going to Destiny his grades have greatly improved. The individual attention and focus on Christian values is vital to a good education. I highly recommend this school.
Destiny Christian School has made it possible for my daughter to have a great education and be in an environment where her faith is built and incorporated into every classroom. School at Destiny is very much like being with family and a very special experience. I am sure upon graduation, my daughter will be able to meet and overcome life's challenges because of the foundation she has been given here at Destiny. I would encourage anyone who is considering christian schooling for their child here in Rochester, to come explore Destiny Christian School.
I can say I been attach to Destiny because my Grand Son attend and I love it I like the atmosphere and I would recommend it to other and I really enjoy what Mr Mchugh have done in the Music Area I enjoy the Spring Concert it was Awesome and also the Christmas Concert last year keep up the Good work and Happy Belated Teacher Day to All
What is my Investment?
Your child's education is an investment. Your choice of sacrificing your resources of time and money in favor of giving your child the gift of a high quality education is the mark of a dedicated parent who understands the return they will see from their investment. As you join us as a Destiny Family you partner with us investing in your child's future. Our teachers invest as they forgo the higher pay they might receive in larger institutions or in industry. Faith Church invests by donating the school building, all utilities and maintenance, and some office support. Church partners invest as they donate finances and other resources to help your children grow into the future leaders our world needs.
Investment is a sacrifice now with an expectation of a return later. We are confident in two simple beliefs regarding this investment:
Joint effort is where success can be found and,
Your Kids are Worth EVERYTHING.
One Visit
Come visit us and discover a place that can help you prepare your child for a successful future. All it takes is ONE VISIT to experience how Destiny Christian School embodies Excellence in Faith & Academics.